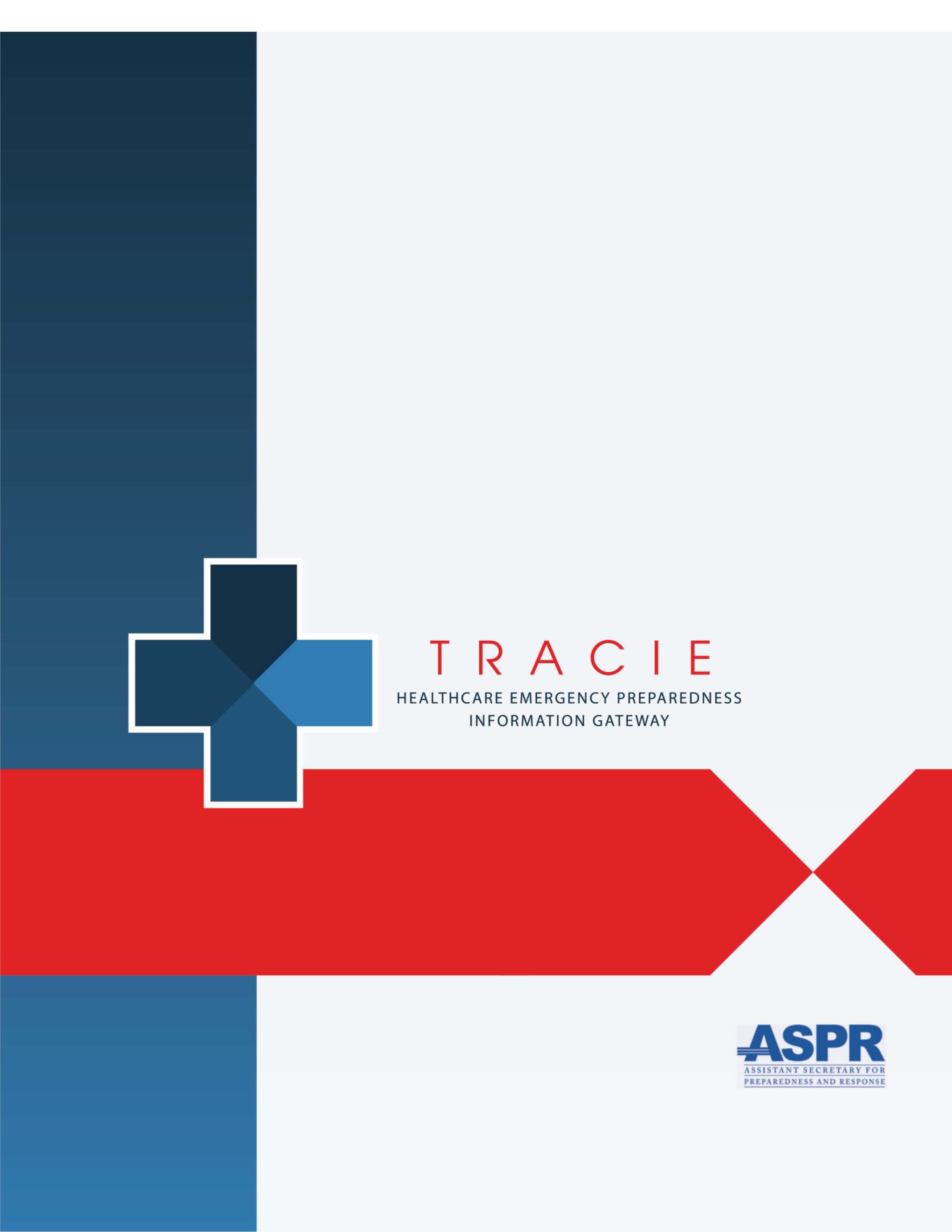 COVID-19 Legal/Regulatory/Authorities Resources
Topic Collection

Topic Collection: COVID-19 Legal/Regulatory/Authorities Resources
This Topic Collection focuses on plans, tools, templates, and other immediately implementable resources to help with COVID-19 preparedness, response, recovery, and mitigation efforts, focusing on legal and regulatory authorities.
Please refer to CDC's Coronavirus Disease 2019 webpage for the most up-to-date clinical guidance on COVID19 outbreak management.
If you have COVID-19 best or promising practices, plans, tools, or templates to share with your peers, please visit the ASPR TRACIE Information Exchange COVID-19 Information Sharing Page (registration required) and place your resources under the relevant topic area. Resources specific to legal and regulatory authorities can be placed under the COVID-19 Legal/Regulatory/Authorities Resources Topic.
Select Resources
---
This document is detailed list of actions that hospitals and healthcare providers may take to protect their employees, patients, and communities during the COVID-19 response. Actions are listed under eight steps: 1) continue to assess preparedness, 2) properly screen and identify patients for COVID-19, 3) care for infected patients, 4) report to public health officials, 5) protect and manage hospital employees, 6) develop or review vaccination policies, 7) manage communications, and 8) properly bill Medicare. It also includes links to additional resources.
This document provides an overview of the COVID-19 pandemic along with a rapid legal preparation checklist covering the following issues: communications, privacy, key supplies and services, provider issues for physicians and allied professionals, due diligence for critical contract terms, negotiating gaps, facility authorities, and emergency legal partners.
Knowing what kinds of patient information can be released, to whom, and under what circumstances, is critical for healthcare facilities in disaster response. This guide is designed to answer frequently asked questions regarding the release of information about patients following an incident.
This toolkit contains a review of key emergency authority and immunity concepts; a summary of federal laws and policies pertaining to emergency planning and response; and a series of fact sheets addressing fundamental issues or legal authorities, issue briefs, and state analysis guides.
This bench book provides Florida judges with information they need for when they are presented with public health cases. The document begins with an introduction of public health law in the context of a public health emergency, executive powers in a public health emergency, and Florida Executive Branch procedures in an emergency. It then goes into the role of Florida Courts, and other legal issues for the Courts to consider during a public health emergency. It also provides guidance for maintaining essential court functions during a pandemic.
This toolkit provides guidance to state health agencies to engage pharmacies in supporting the response to influenza pandemics and other vaccine-related public health emergencies. It describes steps to take and templates to use in developing an MOU between public health agencies and pharmacies.
This PowerPoint presentation provides a primer on the novel coronavirus, including a timeline of activities and an overview of relevant legal emergency preparedness and response issues.
This web page includes links to waivers that allow suspension of licensing and other requirements for various health professionals and healthcare settings.
This document outlines the authorities of local health officers, the State Board of Health, the state health officer, and the governor during an emergency. It also addresses state liability protections for providers, volunteers, and facilities during emergencies; the Uniform Emergency Volunteer Health Practitioners Act; federal emergency management authorities; and emergency credentialing and licensure verification. It concludes with questions and answers on regulatory flexibilities during medical surge incidents.
This table provides a summary by practitioner type of licensing pathways, the requirements and process, estimated time to receive approval, and applicability to telehealth and virtual care. While intended for healthcare workers in the state of Washington, some of the content may apply in other states.
Agencies and Organizations
---