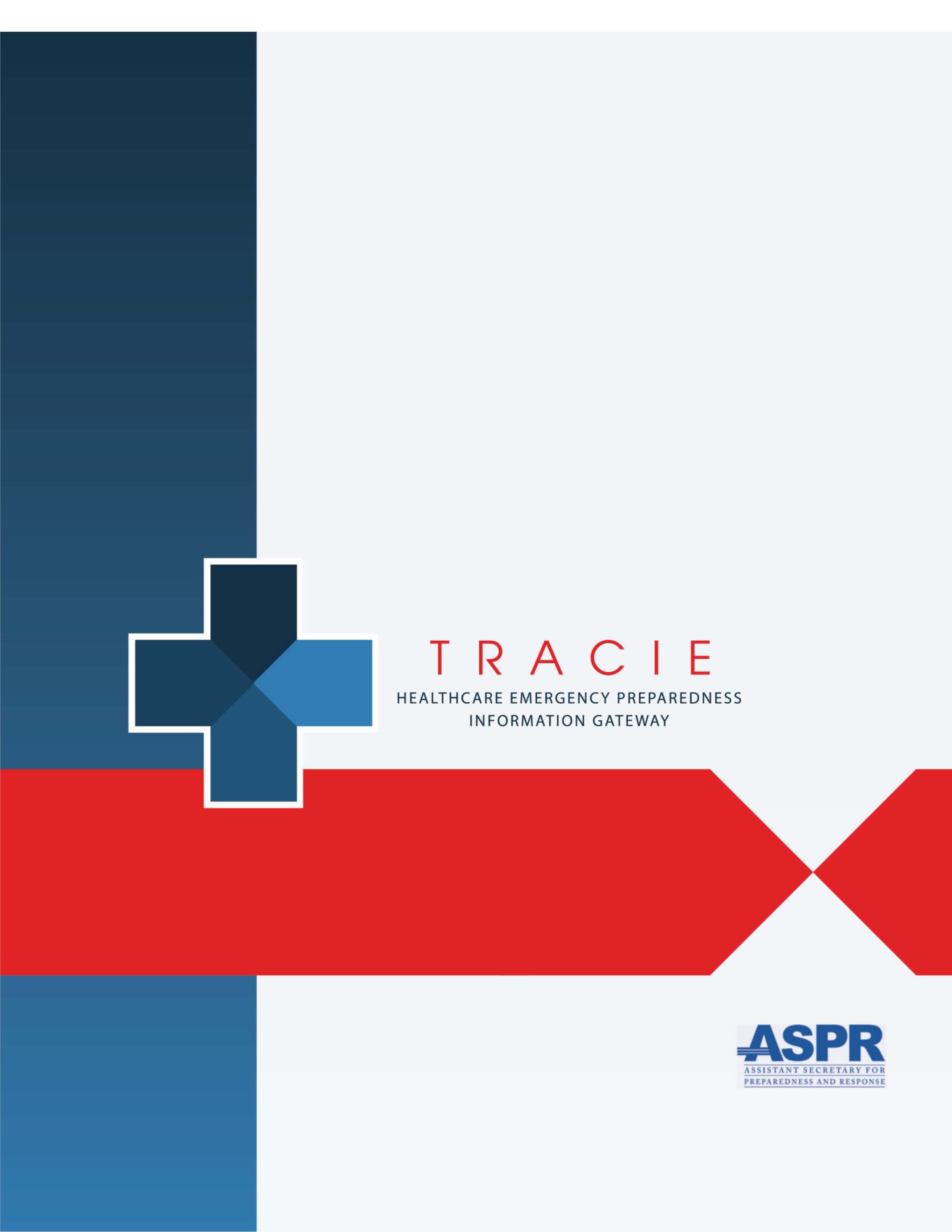 COVID-19 Regional Support Resources
Topic Collection
September 8, 2020
Topic Collection: COVID-19 Regional Support Resources
This Topic Collection focuses on plans, tools, templates, and other immediately implementable resources to help with COVID-19 preparedness, response, recovery, and mitigation efforts, focusing on regional support.
Please refer to CDC's Coronavirus Disease 2019 webpage for the most up-to-date clinical guidance on COVID19 outbreak management.
If you have COVID-19 best or promising practices, plans, tools, or templates to share with your peers, please visit the ASPR TRACIE Information Exchange COVID-19 Information Sharing Page (registration required) and place your resources under the relevant topic area. Resources specific to regional support can be placed under the COVID-19 Regional Support Resources Topic.
Select Resources
---
This webinar features speakers describing Medical Operations Coordination Cells (MOCCs), lessons learned from past experiences, and how MOCCs are being used during the COVID-19 pandemic.
This document outlines a process states can use to gather hospital data needed to identify where ventilators are needed and deliver them directly to receiving hospitals. Access the accompanying Excel spreadsheet here: https://files.asprtracie.hhs.gov/documents/covid-state-ventilator-planning-template.xlsx.
This expert panel report by the Task Force for Mass Critical Care and the American College of Chest Physicians offers a framework to equitably meet the clinical needs of the greatest number of COVID-19 patients when resources are scarce.
This presentation introduces a regional COVID-19 coordination center concept. The center would provide a framework to coordinate across the region's healthcare and public health system using all available resources to mitigate the pandemic and manage it consistently. A key feature is a regional crisis standards of care triage team to help determine appropriate placement of patients.
This toolkit offers flexible and modifiable guidance, developed by the U.S. government, aimed to assist regional, state, local, tribal and territorial governments to ensure load-balancing across healthcare facilities and systems so that the highest possible level of care can be provided to each patient during the COVID-19 pandemic.
This document outlines the statewide hospital plan for a surge of COVID-19 patients. The regionally-based plan defines four tiers of operations based on the amount of surge.
This report proposes incentivizing regions with low numbers of cases during a pandemic not to hold or acquire unused medical supplies that are needed in regions with high case counts by guaranteeing they will be prioritized to receive supplies when they are needed to managing increasing numbers of cases. A centralized pool of dedicated resources would be available to draw upon as a backstop.
This article discusses the regional medical operations center concept and provides an overview of how to set up such a system for communication and coordination among multiple response partners within a region.