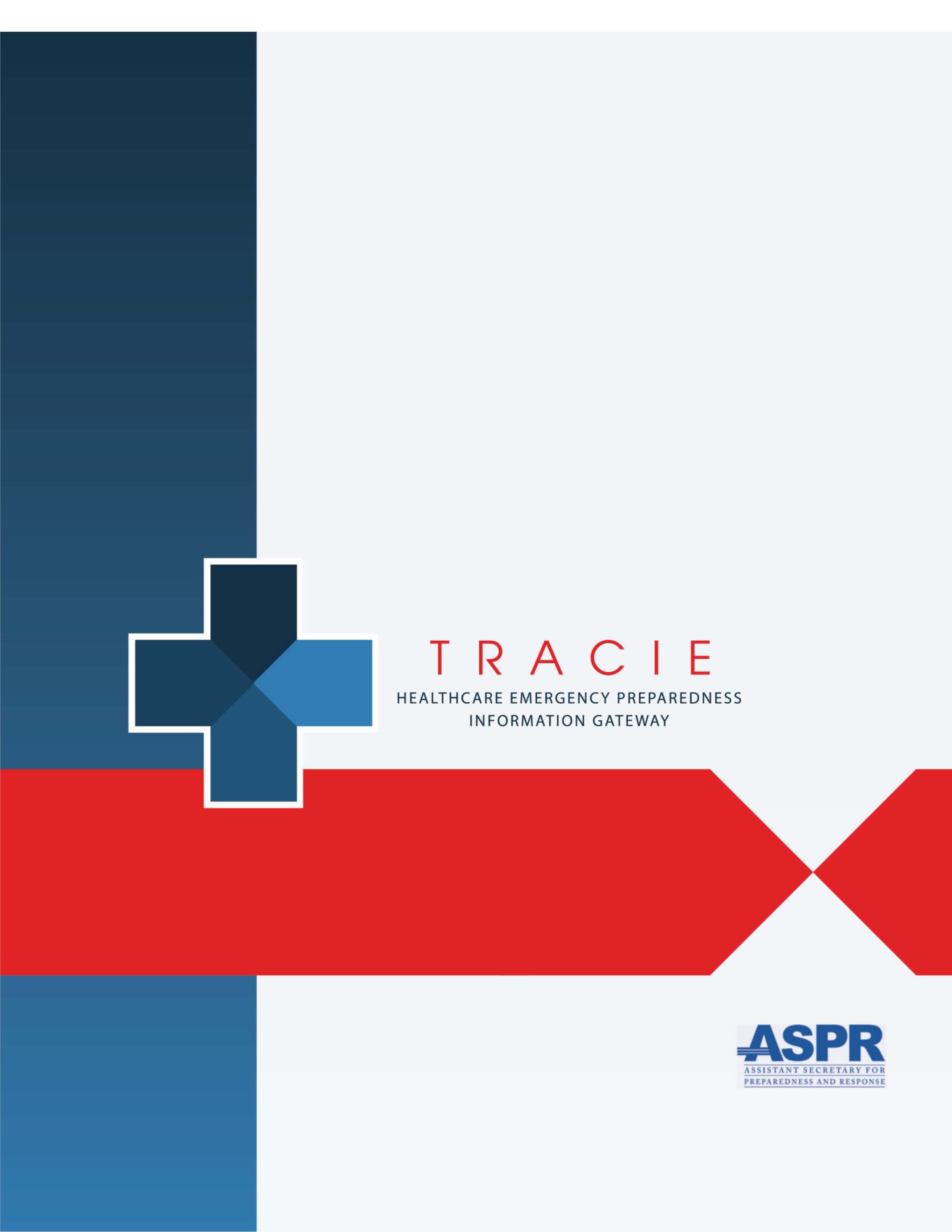 COVID-19 Federal Regulatory and Funding Flexibilities
Topic Collection
May 19, 2020
Topic Collection: COVID-19 Federal Regulatory and Funding Flexibilities
This collection provides a set of resources related to federal funding and flexibility associated with the COVID-19 emergency.
Please refer to CDC's Coronavirus Disease 2019 webpage for the most up-to-date clinical guidance on COVID19 outbreak management.
If you are a decision-maker and have COVID-19 promising practices, plans, tools, or templates to share with your peers, please visit the ASPR TRACIE Information Exchange COVID-19 Information Sharing Page (registration required) and place your resources under the relevant topic area. Resources specific to decision-making on healthcare workforce can be placed under the COVID-19 Workforce Virtual Toolkit Topic.
NOTE: inclusion of any reference in this document does not constitute an endorsement, acknowledgment, or suggestion that the reference is the only or best example for that topic. References are included as examples which were provided as suggestions at the time the document was developed.
All guidance posted is accessible to the public, and non-federal resources are noted with an asterisk (*). Linking to a non-federal website does not constitute an endorsement by the U.S. government, or any of its employees, of the information and/or products presented on that site.
This summary page provides a listing of all CMS waivers and flexibilities related to the current COVID-19 public health emergency, as well as topic-specific fact sheets and summary documents.
CMS is empowered to take proactive steps to rapidly expand the Administration's efforts against COVID-19 through both 1135 waivers as well as authority under section 1812(f) of the Social Security Act (the Act). As a result, the blanket waivers listed in this document are in effect through the end of the emergency declaration, with a retroactive effective date of March 1, 2020.
This website provides comprehensive information on the use of telehealth during the COVID-19 pandemic, including resources for providers and patients, as well as relevant telehealth flexibilities implemented by U.S. Department of Health and Human Services agencies.
This webpage includes responses from the Indian Health Service to tribal partners' questions related to the COVID-19 pandemic.
Office of Inspector General.
(2020).
COVID-19 Portal.
U.S. Department of Health and Human Services.
This webpage includes links to COVID-19 related reports, enforcement actions, policy statements, and other material issued by the U.S. Department of Health and Human Services Office of Inspector General.
This notice from the Office for Civil Rights answers questions about how law enforcement, paramedics, other first responders, and other public health authorities can receive information about an individual who has been infected with or exposed to the coronavirus without an individual's authorization under the HIPAA Privacy Rule.
U.S. Department of Health and Human Services, Office for Civil Rights (OCR).
(2023).
HIPAA and COVID-19.
The Office for Civil Rights (OCR) has issued several Notifications of Enforcement Discretion to announce that it will not impose penalties for violations of the HIPAA Rules against covered entities or business associations in connection with certain activities related to the nationwide public health emergency. This webpage provides a complete list of OCR's Notifications related to COVID-19 as well as Notices of Enforcement Discretion, Guidance and other resources.
This guidance provides information to help covered entities determine when it is permissible to disclose information to public health authorities during a public health emergency.